Local. Trusted. Family Owned.
Pool Equipment Repair Ave Maria, FL
Top-Rated
Ave Maria Pool Equipment Repair Service
After enjoying your swimming pool for an extended time, it's only natural that you may eventually need pool equipment repair in Ave Maria FL. Even the most well-maintained pools will eventually need some sort of pool equipment repair service in Ave Maria FL due to general wear and tear, age or faulty equipment.
When these things do happen and you're in search of Ave Maria pool equipment repair near me, call in the experienced, professional and reliable team at Sparkling Pools and Pressure Cleaning. We promise to show up on time, get the swimming pool equipment repair done efficiently, and stay within budget. Our experienced pool equipment repair technicians can help you quickly diagnose the problem and provide you with a quick and reliable pool equipment repair service. Regardless of the problem you're dealing with, our team can tackle any pool equipment repair!
Searching for
Ave Maria Pool Equipment Repair Near Me?
We've been helping pool owners tackle a number of pool equipment repair issues during our numerous years of experience. Some common pool repair issues we've run into include leaking pool filters, clogged pump impellers, poor water circulation, pump basket issues, clogged pool cleaners and hot water heater issues. Some uncommon issues that we've encountered, and have successfully tackled, include leaks around pool plumbing equipment, cracks in the substructure of a pool, and bulges and divots on the surface of your pool lining.
No matter what repair issue may arise, we've tackled pretty much any type of swimming pool equipment repair, both major and small. Whether it is a pool pump service or checking the chemicals in your pool water, we can handle it all. Whether it is a pool pump repair or replacing the lining of your pool, there are numerous things that can factor into the costs of a pool equipment repair service in Ave Maria FL.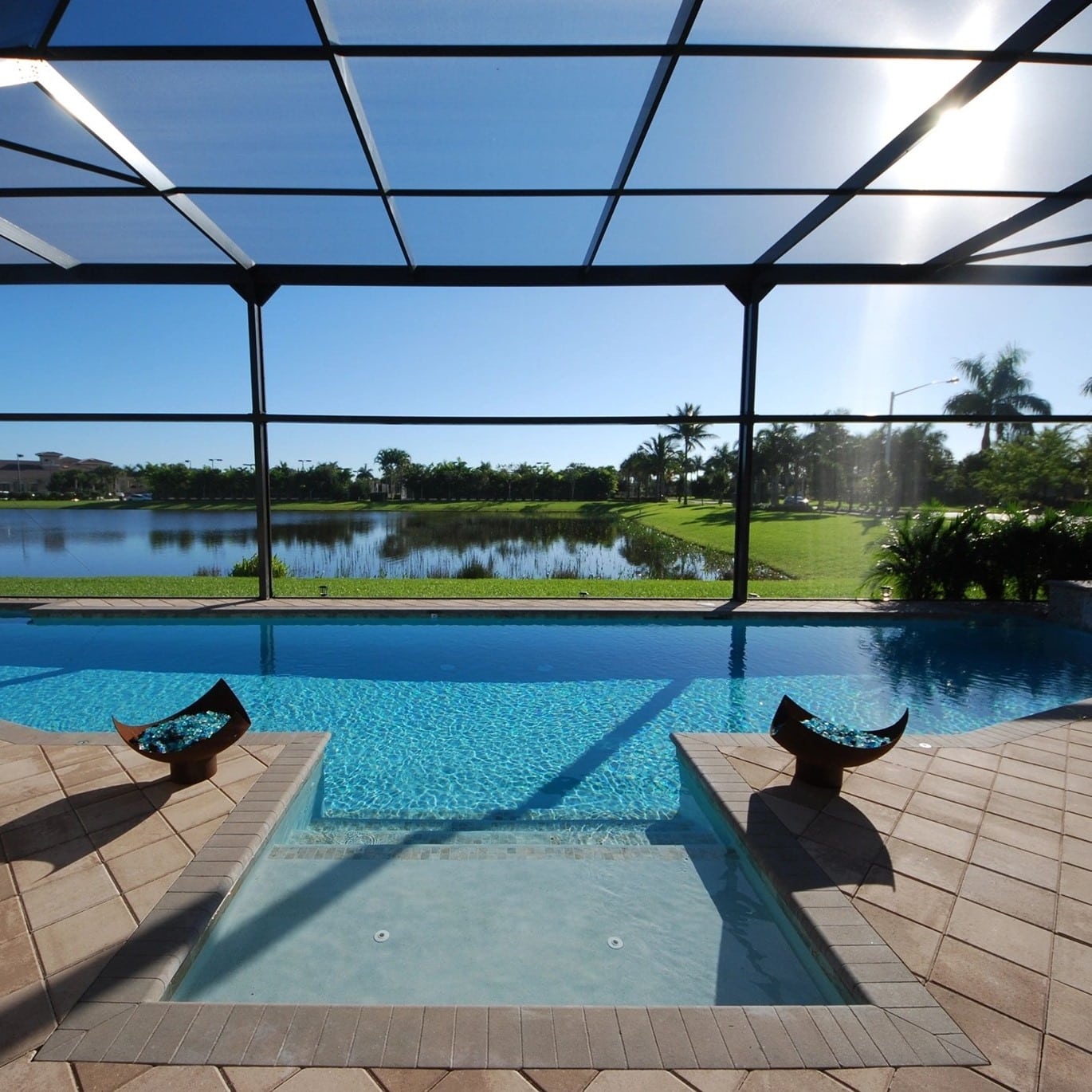 Local. Trusted. Family Owned.
Now Offering Pool Pump Service and Repairs
We are the Most Trusted
Swimming Pool Equipment Repair Company in Ave Maria
At Sparkling Pools and Pressure Cleaning, we strive to be as transparent as possible when it comes to our equipment repair pricing structure. We promise to strive to offer you the best pool repair pricing in our region and will back our work with a guarantee that it lasts for years to come. We will even offer you a free price estimate for your repairs after an initial inspection from one of our experienced team members who will walk you through the needed repairs and explain how we came up with our price estimate for your service.
Having the best professionals tackle your pool equipment repair is essential for the health and safety of your pool. Whether it is your pool pump, lighting, heating, filters, salt systems, or other repair needs, we are the licensed and professional team to get the job done right! Call us today to discuss your specific pool repair needed in Ave Maria!